Dozens of Quality, Planning & Operations leaders will be gathering this October in Nashville, seeking to optimize the way that their teams execute quality initiatives. However, the lack of industry standards at the moment have left many unsure of the best tools and systems to use to support and develop their programs and systems.
Whether it be construction management or punchlist software, emerging technology to improve inspections and reporting, or general strategic advice, if you can help quality leaders to ensure they are providing teams with the tools to ensure quality excellence, you could:
Present a case study to our audience
Facilitate a panel or audience discussion
Showcase your solution as an exhibitor
Host networking lunches, drinks and activities
Promote your brand as an industry leader
Don't hesitate to secure your involvement before it's too late.
Sponsorship Opportunities
If you believe that your solution aligns with the design philosophy of the industry and you have a genuine case study to share, we are happy to discuss exhibition and sponsorship opportunities – just get in touch.Contact: 
Toby Nott-Bower, Partnerships Director – Construction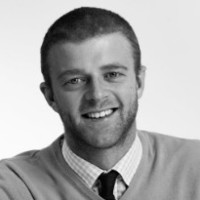 Tel: +1 617 455 4188

Email: sponsor@hansonwade.com
We look forward to hearing from you.